An online school specially dedicated to sugar paste modelling,
Here you can also find cakes, cookies, cake pops, and a few other sweet treats.
Let me invite you to my CREATIVE space and let me share with you what I know.
I invite you to enroll for FREE, enjoy the free tutorials I have for you

and join my sugar paste modelling classes!
Features and Awards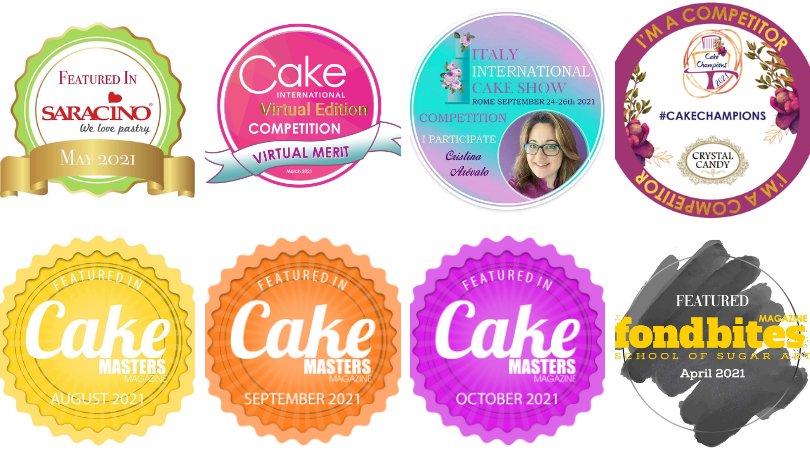 My Goal
It is to help you cake decorators, sugar artists, and cake enthusiasts to stay creative and learn new skills.
I want you to be motivated, inspired, informed about the international cake community, set goals for your cake business, and organize your work.
Why
Because I love to help, ask any of my friends, that is kind of my thing!
How
With my tutorials, pictorials, classes, courses, and a customized mentoring program for cake artists.